Onramp Launches New Multisig Custody Platform
"We're relaunching to realize our full vision – a bitcoin asset management platform built on the foundation of multi-institution custody. We're here to onboard the masses the right way," announced Onramp.
"We're expanding our platform beyond the Onramp Bitcoin Trust, in partnership with @BitGo, to bring to market the very first multi-institution custody solution requiring multiple financial services entities to independently onboard and verify a client's unique controls when processing withdrawal requests."
"We are equally excited to add CoinCover (@Coincoverglobal), in addition to Kingdom Trust (@choicebyKT), to our institutional key partner quorums for Onramp's growing global client base."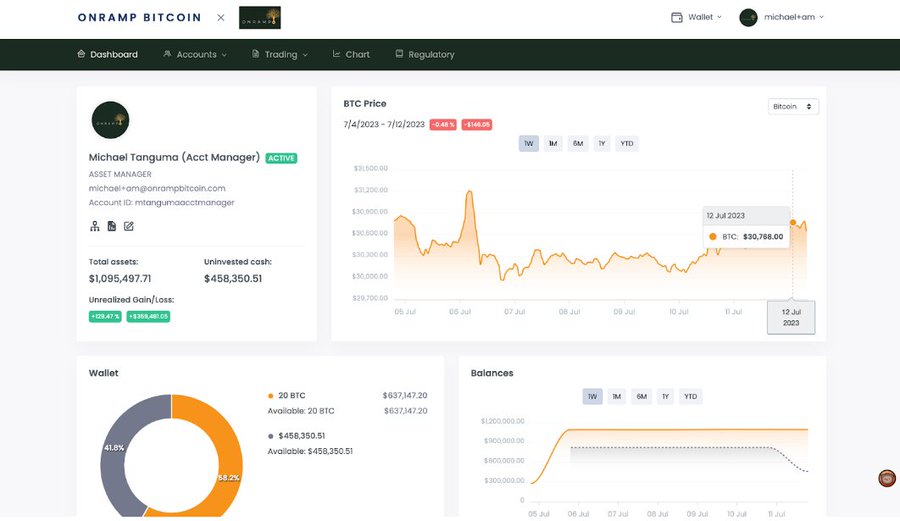 "Moreover, we're launching Onramp Wealth, a seamlessly integrated turnkey asset management program (TAMP) purpose-built for RIAs looking for a solution that offers qualified custody, insurance, research, education, and advisory services, with a bitcoin-only focus."
"This solution is tailor-made for RIAs to oversee their clients' bitcoin, while owning and maintaining their clients' relationships."
"Finally, we've brought on Cam Stromme (@21Bullish), former Senior VP of Client Solutions at Unchained, to lead Onramp Private Wealth."
At the beginning of the month, Onramp also introduced Omramp Terminal, its bitcoin-only research portal.
"Introducing the Onramp Terminal, a comprehensive bitcoin-only research portal which offers real-time market information, on-chain data, key indicators, adoption metrics, news, research, and collaborative tooling."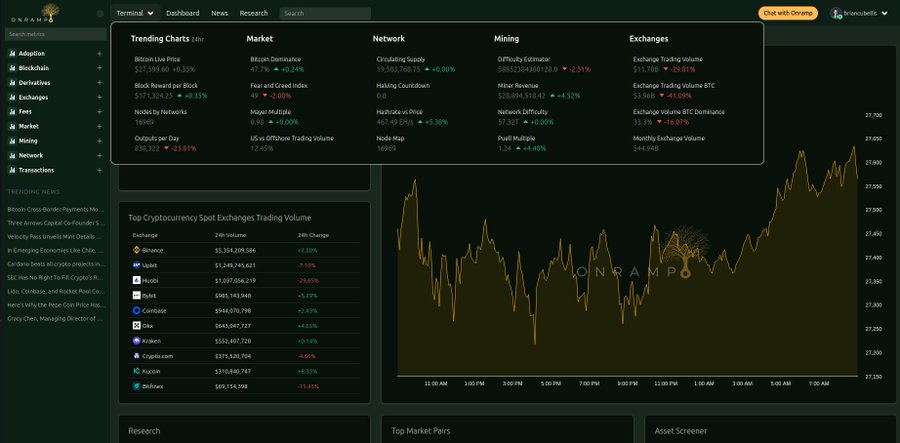 "We'll be adding new features, functionality, data sets and metrics over time, so user feedback is more than welcome."