Anarcho-Capitalist Javier Milei Wins Argentine Presidency
Libertarian Javier Milei won Argentina's presidency promising a radical shakeup to fix decades of policy mismanagement.
Milei took 56% of the votes to 44% for Economy Minister Sergio Massa, according to the official electoral authority.
"Today starts the rebuilding of Argentina. There's no room for gradual measures," Milei told the crowd at his campaign headquarters in Buenos Aires.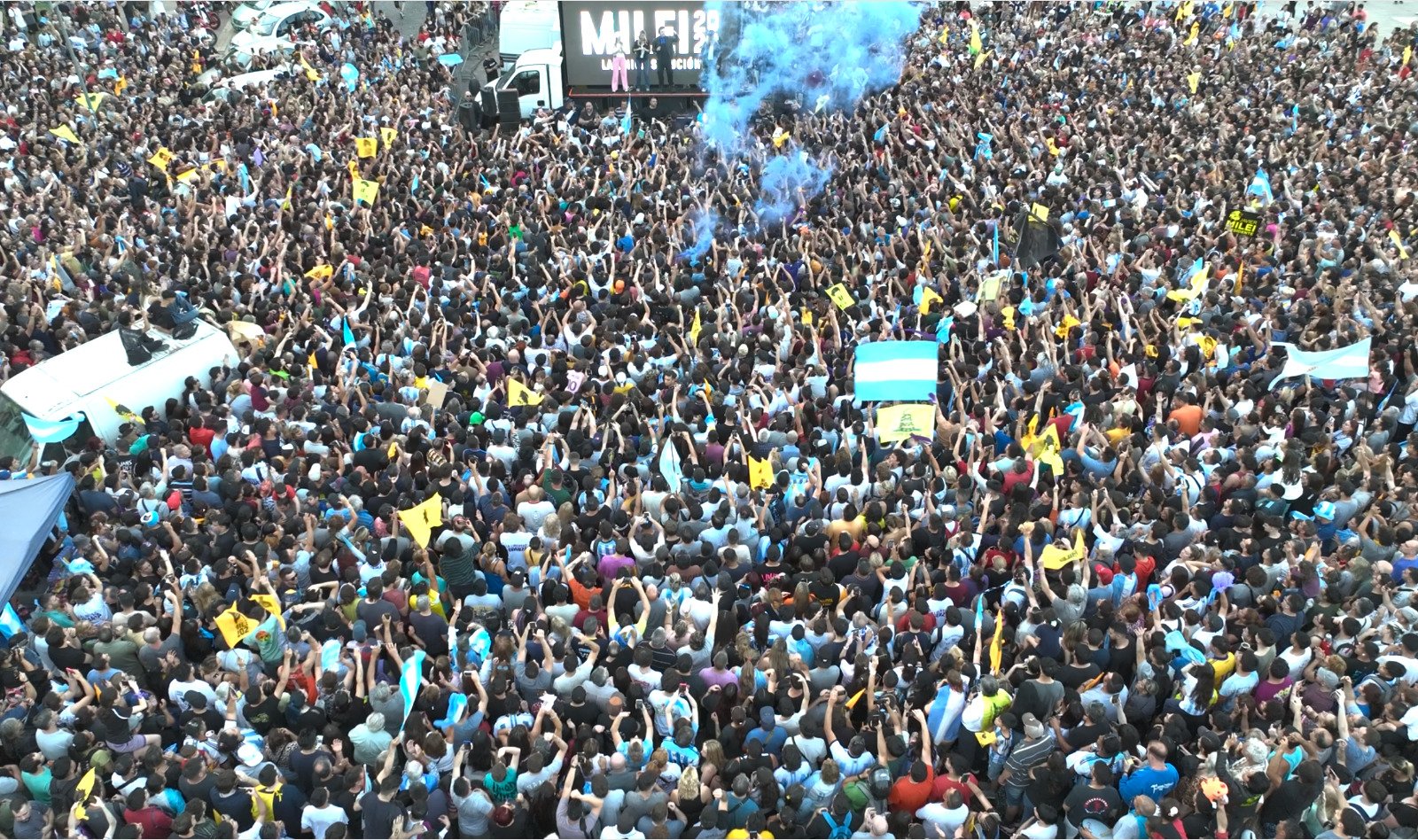 The new president is set to take office on December 10.