WSJ, Elliptic Quietly Issued Small Corrections to Misleading Data
The Wall Street Journal and surveillance firm Elliptic have partially corrected their articles that overstated the extent to which Hamas and related militant groups have been funding their activities with Bitcoin and other cryptocurrencies.
The initial version of the article claimed that as much as $93 million had been raised by the militants between August 2021 and June 2023. A separate analysis by surveillance firm Chainalysis found about $450000 worth of funds transferred to a known terror-affiliated wallet.
Meanwhile, surveillance firm Elliptic, whose data has been quoted in the original article, has quietly altered the chart in their blog post that was used by the WSJ journalists.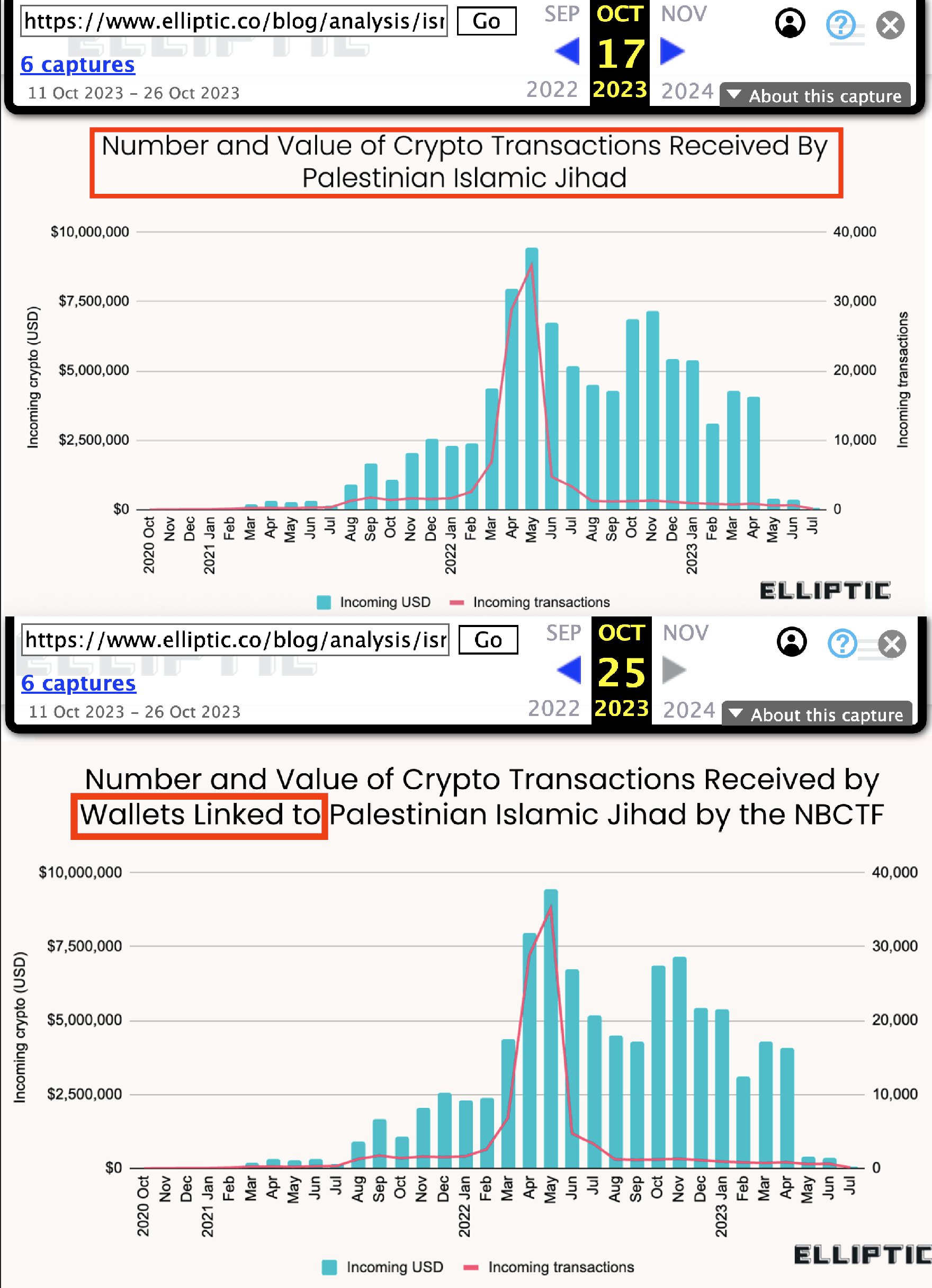 "We're pleased to see the Wall Street Journal issue some corrections to their article based on our feedback. While we would like to have seen them go further, we will continue to engage constructively," said the surveillance firm.
At the same time, the FinCEN proposal is moving ahead and is open for public comments until January 22, 2024.