Wavlake Added Artist Splits
Artist Splits empower artists by giving them the ability to include up to 4 Wavlake users in the payment split for their tracks.
"With splits, artists can now collaborate and share revenue with their fellow musicians, producers, and collaborators more easily than ever before."
"We believe this new feature will revolutionize the way artists collaborate and monetize their music on Wavlake, making it an even more vibrant and inclusive platform for all music creators."
"In order to ensure payments are made consistently, splits are currently limited to 4 participants, all of which must be registered Wavlake users. However, we have plans to expand these options in future updates to accommodate a broader range of participants."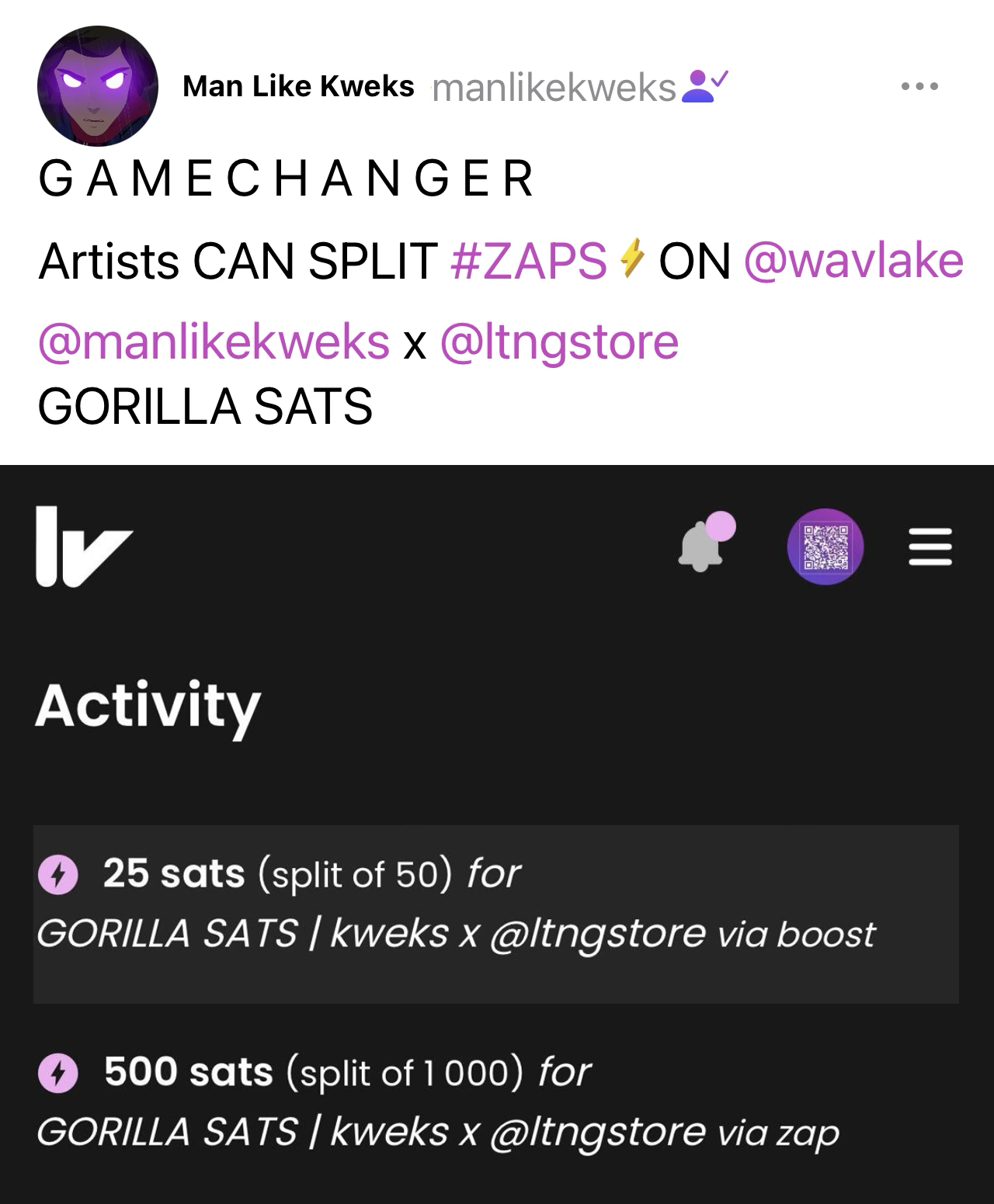 "It is worth mentioning that any Wavlake user, regardless of whether they are an artist or a listener, is eligible to take part in the split. When adding participants, please make sure to verify their usernames as they might be different from their artist names."
"Once the splits have been enabled and a payment has been sent, all parties involved will be able to see the payment in their respective activity pages."
"In the coming weeks, we plan to introduce more split integrations to further enhance the functionality and improve the user experience."
"If you encounter any issues or have any questions regarding the Artist Splits feature, please do not hesitate to reach out to us. We value your feedback and strive to provide the best possible service to our users."
If you're interested in related value-for-value (V4V) audio projects, check out LNBeats.com, Stemstr.app, Fountain, Lightning Jukebox, as well as Noderunners Radio. Find a curated list of v4v audio tools here.