Our Data in WSJ Article on Hamas Crypto Fundraising 'Was Misrepresented', Says Surveillance Firm Elliptic
"We have spoken to representatives of the lead signatory, Senator Warren, as well as the authors of the Wall Street Journal article, to clarify this," added the surveillance company.
"Over the past two weeks, politicians and journalists have portrayed public crypto fundraising as a significant source of funds for Hamas and other terrorist groups, but the data simply does not support this. No public crypto fundraising campaign by a terrorist group has received significant levels of donations, relative to other funding sources."
"There is no evidence to support the assertion that Hamas has received significant volumes of crypto donations. A full understanding of blockchain analysis and the context of any analysis is needed when using these insights to draw conclusions," said the surveillance firm.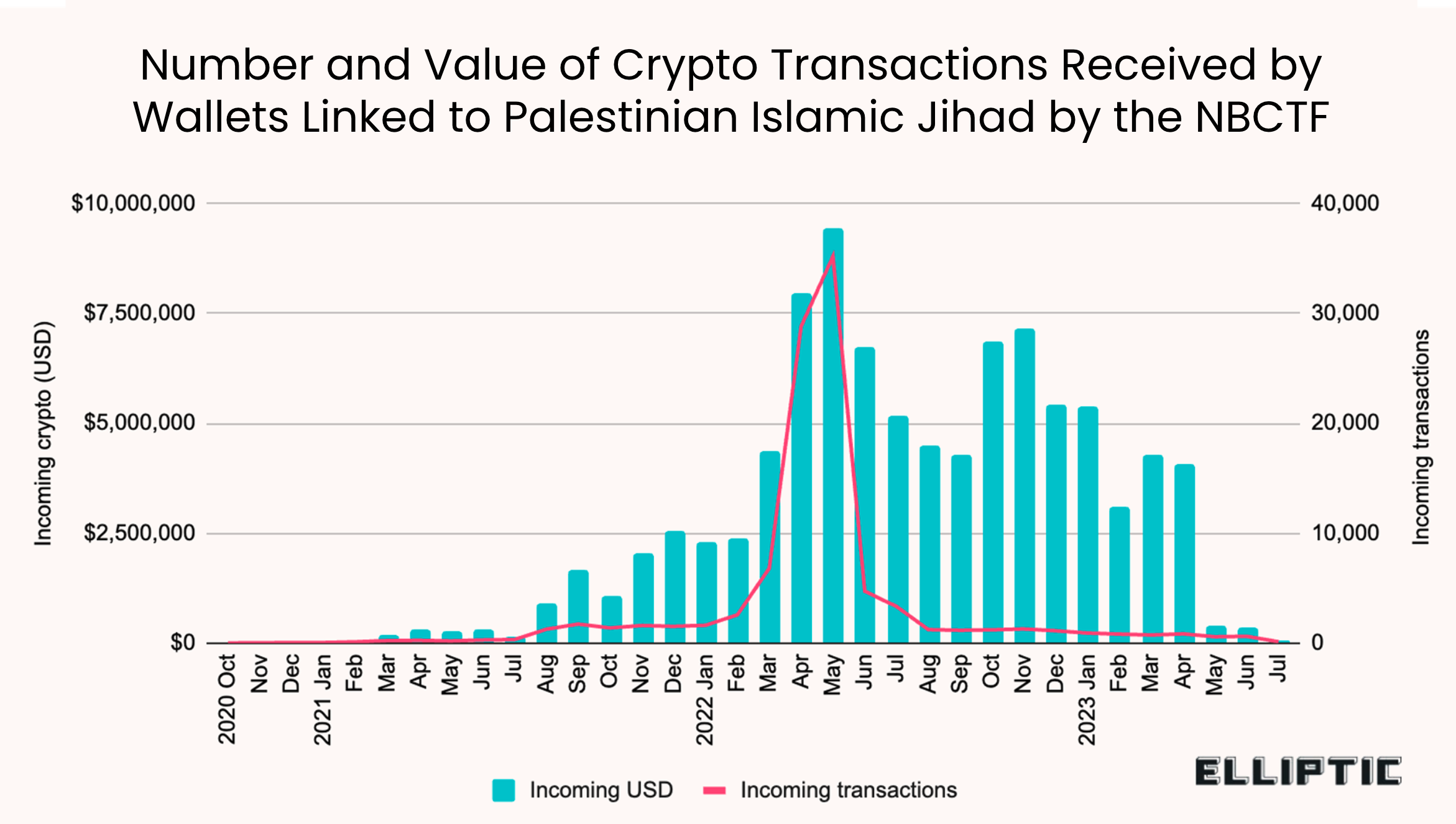 "There is no evidence to suggest that crypto fundraising has raised anything close to this amount, and data provided by Elliptic and others has been misinterpreted."
"Elliptic has engaged with the Wall Street Journal to correct misinterpretations of the level of crypto fundraising by Hamas. In addition, we have been in discussions with the office of Senator Warren to ensure that the relevant parties have a proper appreciation of the complexities and nuances of analyzing these wallets."
Elliptic Blog Post /Archive
WSJ Article / Archive
Elliptic Blog Post 2 / Archive