WordPress Plugins for Nostr: Nostress & Nostrtium
Nostress plugin let's WordPress users to integrate posting to Nostr, while Nostress plugin is a WIP for Nostr-powered WordPress comment sections.
"WordPress bloggers can now integrate posting to Nostr, and soon, Nostr comments," said Derek Ross on Nostr.
Nostrtium
"This is a beta quality first-pass at a plugin that lets you post from WordPress to nostr."
"This initial version just implements basic nostr settings (private key, relays) and provides a metabox in the WordPress Post editing page which is pre-populated with the Post Excerpt and a link to the Post and lets you post the content of that metabox to your configured relays."
"You can change the content in the metabox as you like. If you have a good excerpt and post it as-is, it creates a twitter-style "announcement" note on nostr. A lot of nostr clients will render the link to the WordPress post as a nice-looking summary card with featured image and etc."
" I have plans to add more functionality to this plugin in the future, including generation of keys; support for NIP-07 browser extensions; separate nostr profiles for individual WP users; support for full, long-form content from WP to nostr; and more."
"Note that the private key is stored encrypted in the WordPress database using libsodium cryptography."
"Development is taking place on github and the best (fastest) way to get support is to raise an issue or start a discussion there."
Nostress
"Introducing the WP NoStress Comments Plugin! A revolutionary new way to handle comments on your WordPress site. And guess what? It's powered by the fantastic Nostr library!"
"This plugin is currently a Work in Progress (WIP). But that's where the fun begins! We're reaching out to the vibrant WordPress and nostriches developer community (yes, YOU!) to join hands and make this plugin legendary."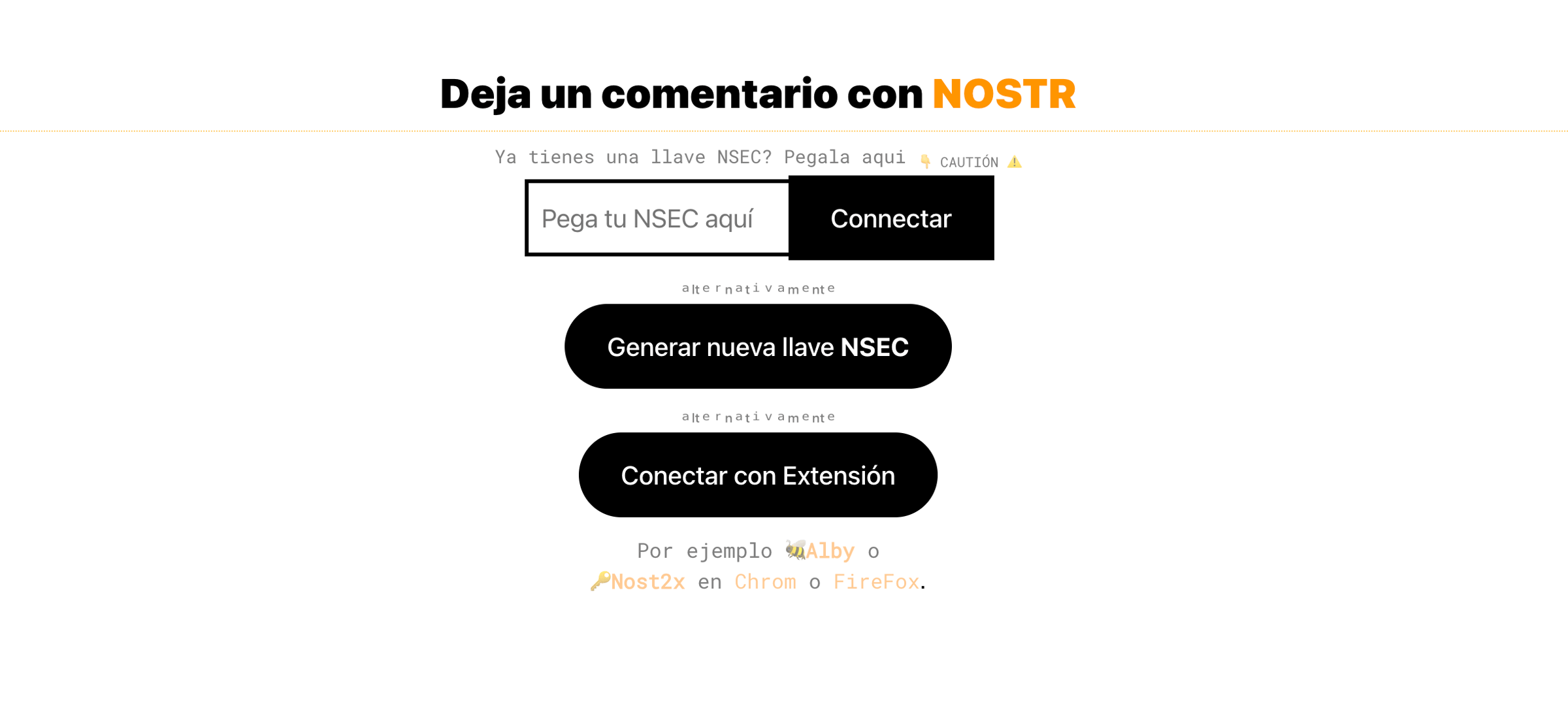 "You can try the demo from our website VEINTIUNO.world, the plugin, replace comments in both articles and Woocommerce products."
"Check out the plugin's repository on GitHub and let's make the internet a more anonymous, private and interactive place, one comment at a time!"