Inside an IRL $30 Million Cash-for-Bitcoin Exchange Operation in the Heart of New York
"For years, a gang operating in New York allegedly offered a cash-for-Bitcoin service that generated at least $30 million, with men standing on street corners with plastic shopping bags full of money, drive-by pickups, and hundreds of thousands of dollars laid out on tables."
In a long spanning investigation by the FBI involving a confidential source and undercover agents, one member of the crew said "that at least some of his clients made money by selling drugs, that his wealthiest clients were hackers, and that he had made approximately $30 million over the prior three years through the exchange of cash for virtual currency," the court records read.
"The investigation started in around April 2021 when the FBI identified a vendor on multiple dark web marketplaces who offered a service to ship cash via the U.S. Postal Service in exchange for Bitcoin or other cryptocurrency."
The informant explained to the agents he had been working for the group for around 18 months. During that time, he obtained the cash by mail by meeting people around three times a week and receiving amounts ranging between $100,000 and $300,000 each time.
"Often these pickups were at prearranged locations and times discussed over WhatsApp and Telegram, the documents add. Often the participants used a token system, where they would send one another the serial number of a specific bank note beforehand, and then flash that note on arrival to verify they have met with the right person."
"Investigators also used cellular location data to determine that "Jay," one of the men, made frequent trips outside of New York, including to New Jersey, Massachusetts, Georgia, and Pennsylvania."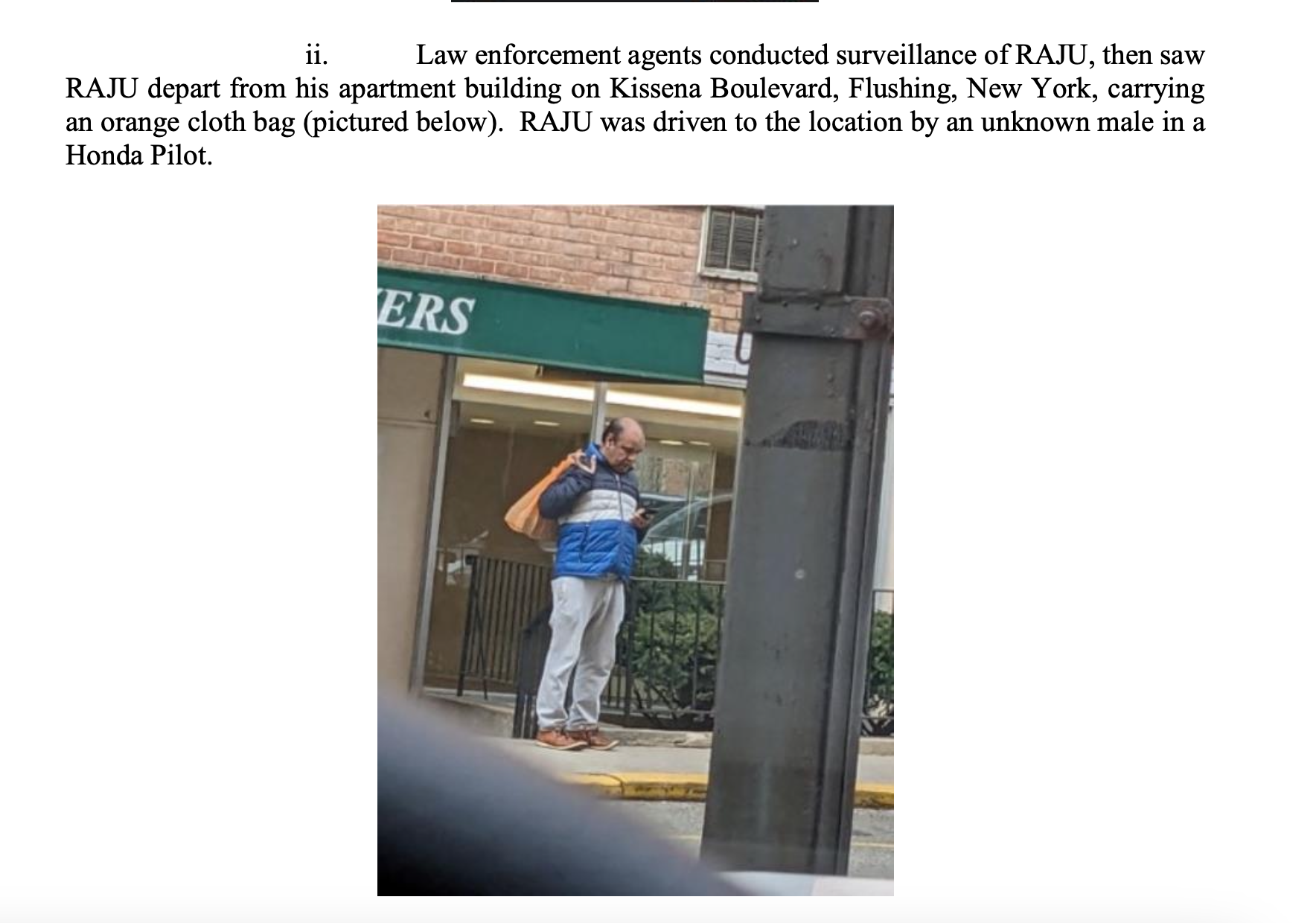 "The men allegedly violated the law in that they are not a registered or licensed money transmitting business."